Last Update - 06/05/19
---
They start out as a Twinkle in their mother's eye, but through a twist of fate, and generally due to the carelessness of a human, these little creatures of the wild have become orphans. Left on their own, too young to fend for themselves, they would surely perish..... In our Nursery, we will do what we can to provide a substitute for the care provided by their real mothers until they are able to survive on their own......
---
Though they look cute and cuddly, Wild creatures should NEVER be considered as prospective Pets..... All of the babies on this page will be released back into the Wild when they reach a point where they can survive on their own.... Though this is not always easy emotionally, it IS the ONLY way to care for Wild Creatures......
---
Well, the 1998 season has come to a close. Though I didn't keep a blow by blow record with updates, we had a very busy and, overall, successful season. Our successes looked like this.... Released back into the wild, over 35 Raccoons, over 45 Gray Squirrels, 12 Flying Squirrels, and over 20 Opossums. Oh yes, many of them still come to visit and we get to watch them play and frolic in the trees and woods that surround our home...... Now that's pure pleasure at it's best........

---
Please visit our other Nurseries





---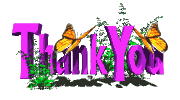 ---
Dixie and I would like to express our appreciation to those kind people who found these orphans and took the time to find us. Because of your efforts, these babies of Nature will have a fighting chance to survive.
If you find an orphaned or injured wild creature, and you have enough love in your heart to help, please 1st be very careful not to injure the animal further, protect yourself from scratches and bites, seek out a WildLife Rehabilitators, Veterinarian, The Department Of Natural Resources, or if all else fails, call the State Wildlife Department.
WildLife Rehabilitators generally specialize in one or two types of creatures. Please follow this link to my list of WildLife Contacts that can help you.

---
---- Our Other Pages ----
---
Comments, Suggestions
or Questions ?

You are visitor number



since June 2nd, 1997.