Last Update - 06/05/19
---
Well, as you can see, we're getting ready for the Millenium. Figured what the heck, just in case the world does actually stop turning, we'd better get prepared.... Enough with the fun. On a more serious note, I'm dedicating this year's Nursery Page to Dixie. After all, she's put up with me for over twenty five years now and there's nobody that puts more effort into keeping the Nursery going. She cares for the babies with a tender touch that my fat hands could never provide. Some of these infants are so small, they have to be seen to be believed. She gives up sleep to feed them through the night and takes them everywhere she goes during the day so they don't miss a single feeding. This year's first squirrel arrivals are examples of how small some are.
---
Though they look cute and cuddly, Wild creatures should NEVER be considered as prospective Pets..... All of the babies on this page will be released back into the Wild when they reach a point where they can survive on their own.... Though this is not always easy emotionally, it IS the ONLY way to care for Wild Creatures......
---
The Nursery Is Closed
Christmas is upon us and once again it's time to close out our Nursery pages. It's been a long and rewarding season but Dixie and I need a rest. We've opened all the raccoon doors in The Emerald City and even our youngest boys are romping in the woods each evening. Come day break and many wonder back to the comfort and security of the nest boxes in the cages. Once again, a busy season has made accurate records difficult to keep, but at last count, we had exceeded 90 raccoons, 45 opossum, 40 gray squirrels, and 6 flying squirrels successfully released back into the wild. We didn't save all that came to us and we shed tears for each loss. However, as we watch our success stories playing in the tree tops and romping through the underbrush, a warm feeling of pride flows over us. Maybe next year we will save them all......... Come visit our Millenium Nursery when you get time.
---
Visit One of our other Nurseries





---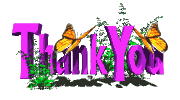 ---
Dixie and I would like to express our appreciation to those kind people who found these orphans and took the time to find us. Because of your efforts, these babies of Nature will have a fighting chance to survive.
If you find an orphaned or injured wild creature, and you have enough love in your heart to help, please 1st be very careful not to injure the animal further, protect yourself from scratches and bites, seek out a WildLife Rehabilitators, Veterinarian, The Department Of Natural Resources, or if all else fails, call the State Wildlife Department.
WildLife Rehabilitators generally specialize in one or two types of creatures. Please follow this link to my list of WildLife Contacts that can help you.

---
---
Comments, Suggestions
or Questions ?