Last Update - 06/05/19
Background Music by: Christopher J. Plasch
---
---
The Millenium has arrived. The World didn't come to an end, and this year's nursery is open and already well underway.
---
Well, as 2000 comes to a close, so does our 2000 Nursery. It gives me a great deal of pleasure to end this season on a happy note. On the morning of Wednesday, 6 December, I found this boy curled up in a pool of his own blood and almost dead in the middle of a four lane highway. He had been hit by a car about 2 hours earlier. Though I had very little hope that he'd survive, he had a will to live that was stronger than any I've ever seen. Within 48 hours, he responded to treatment and was awake, alert, and eating. Within 4 days, he was up and walking.
| | |
| --- | --- |
| | This is our Miracle raccoon. Today, missing two teeth on the right side, and still favoring his left legs, we expect him to make a full recovery and should be released back into the wild early in 2001. |
---
Though they look cute and cuddly, Wild creatures should NEVER be considered as prospective Pets. All of the babies on this page will be released back into the Wild when they reach a point where they can survive on their own. Though this is not always easy emotionally, it IS the ONLY way to care for Wild Creatures.

Though we include the above statement on all our Nursery pages, over the past year, we've received many E-mails asking us to give away, or sell, wild animals for pets. This is something we will NOT consider, so please, don't ask.
---
Visit One of our other Nurseries




---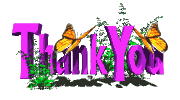 ---
Dixie and I would like to express our appreciation to those kind people who found these orphans and took the time to find us. Because of your efforts, these babies of Nature will have a fighting chance to survive.
If you find an orphaned or injured wild creature, and you have enough love in your heart to help, please 1st be very careful not to injure the animal further, protect yourself from scratches and bites, seek out a WildLife Rehabilitators, Veterinarian, The Department Of Natural Resources, or if all else fails, call the State Wildlife Department.
WildLife Rehabilitators generally specialize in one or two types of creatures. Please follow this link to my list of WildLife Contacts that can help you.

---
---
Comments, Suggestions
or Questions ?