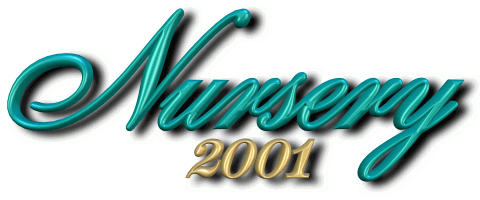 Last Update - 06/05/19

---
---
As if running on a timetable, this year's Nursery Opens right on schedule. Seems the first few days of April always brings babies. This year, the 3rd of April is the season kick off date.
---
This year's nursery
is dedicated to
Melissa Attaway.
---
This is NOT my idea of Wildlife Rehabilitation!

July, 2001
---

Melissa came to us 3 years ago with a young raccoon she had raised that was ready for release. Her love for wildlife sparked an interest in our work and she has donated every spare minute of her time to help us through this baby season. Her help with the cleaning and feeding chores made for a wonderfully successful release of healthy animals. Without her, it would have been impossible for us to get through this season. She is now well versed in the effort required to rehabilitate wildlife. To her we express our thanks and love for a job Well Done!

---
2001 Nursery Closes !!
Time really does seem to fly. Here it is already 2002 and I'm just getting around to closing our 2001 Nursery. Though new arrivals of orphans and injured animals has not actually ended, I am closing this years Nursery Page. We will be carrying several babies over into our 2002 Nursery that will be released in early spring. Unfortunately, we didn't manage to save all the orphans and injured animals we received this season, but we feel very good about our successes. We were able to release 47 of 51 opossums, 33 of 52 raccoons (6 are still with us), 9 of 11 Flying Squirrels, and 48 of 60 Gray Squirrels (5 are still with us).
We are proud to announce that, as of May, 2001, Little Friends Wildlife Center is an IRS recognized Charitable, NonProfit organization. We'd like to express our thanks to those who have been kind enough to contributed to help our cause. Please visit on our Angels and Scrooges Page. We hope to see you all again when we open our 2002 Nursery Page.
---
Though they look cute and cuddly, Wild creatures should NEVER be considered as prospective Pets. All of the babies on this page will be released back into the Wild when they reach a point where they can survive on their own. Though this is not always easy emotionally, it IS the ONLY way to care for Wild Creatures.

Even though we include the above statement on all our Nursery pages, over the past year, we've received many E-mails asking us to give away, or sell, wild animals for pets. This is something we will NOT consider, so please, don't ask.
---
Visit One of our other Nurseries






---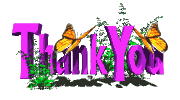 ---
Dixie and I would like to express our appreciation to those kind people who found these orphans and took the time to find us. Because of your efforts, these babies of Nature will have a fighting chance to survive.
If you find an orphaned or injured wild creature, and you have enough love in your heart to help, please 1st be very careful not to injure the animal further, protect yourself from scratches and bites, seek out a WildLife Rehabilitators, Veterinarian, The Department Of Natural Resources, or if all else fails, call the State Wildlife Department.
WildLife Rehabilitators generally specialize in one or two types of creatures. Please follow this link to my list of WildLife Contacts that can help you.

---
---
Comments, Suggestions
or Questions ?